Iyabo Ojo hosted friends to a lavish party held in honour of her late mother.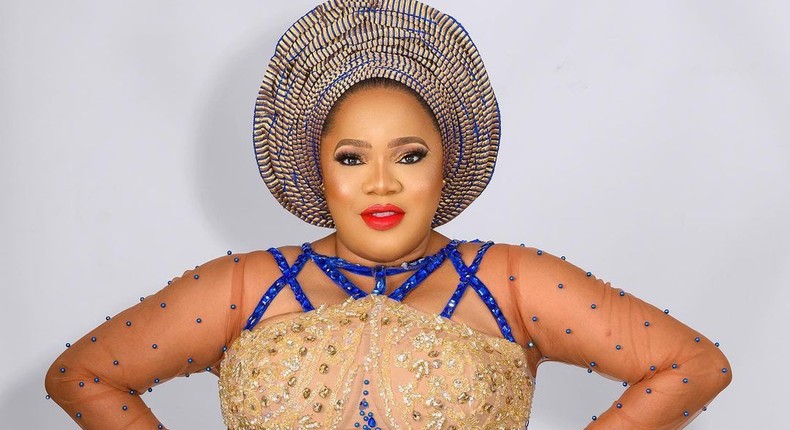 Nollywood actress Toyin Abraham [Instagram/ToyinAbraham]
Nollywood actress Toyin Abraham has taken souvenir sharing at events to another entire level.
The movie star was among the guests who graced Iyabo Ojo's mother's remembrance over the weekend and she came bearing gifts.
Abraham came with a truck loaded with pepper for the guests at the event.
Videos of the neatly arranged bags of pepper have since gone viral on social media.
The movie star hosted friends, family and colleagues to a lavish party over the weekend to celebrate her mum's remembrance.
JOIN OUR PULSE COMMUNITY!
Our newsletter gives you access to a curated selection of the most important stories daily.
Welcome to the Pulse Community! We will now be sending you a daily newsletter on news, entertainment and more. Also join us across all of our other channels – we love to be connected!
Unblock notifications in browser settings.
Recommended articles
Toyin Abraham shares bags of pepper at Iyabo Ojo's mom's remembrance party
BBNaija's Venita Akpofure apologises to Esther months after calling her out on Twitter
Chioma Avril Rowland celebrates Davido on his 29th birthday
On their debut EP, 'Grooviest Of All Time' , The Groovy Two are making it crystal clear that they really live up to their name
Atiku Abubakar celebrates Davido for donating money to orphanages
BBNaija's Tega survives car accident
'Don't look up' is a must-see movie this holiday season!
How is Lightyear linked to the toy-story timeline?
Chris Evans is buzz light year!