Sinach hosts Onyeka Onwenu, Todd Dulaney, Adlan Cruz, Da'dra Great House in Lagos at Christmas concert
Authors:
Precious 'Mamazeus' Nwogu
Sinach's concert has a superstar lineup.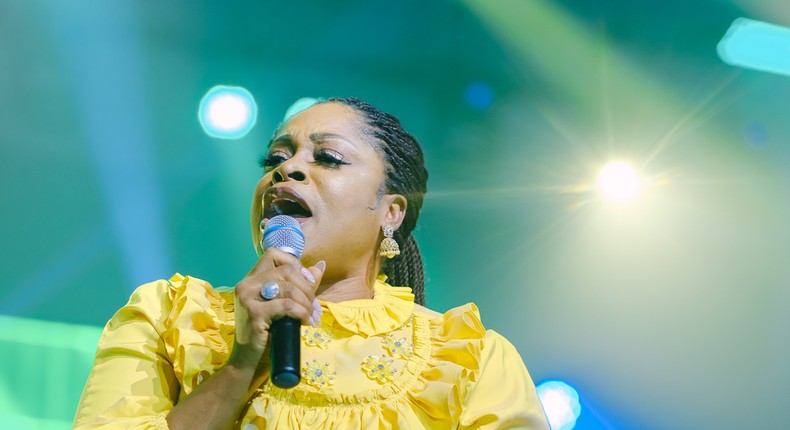 Ace Nigerian Gospel Singer and song writer, Sinachi Kalu Okoro Egbu, popularly known as Sinach will have a slew of big names with her when she hosts an unforgettable Christmas concert this coming December.
The gig is called Sinach and Friends and will feature Award winning Gospel Artistes from various parts of the world such as Todd Dulaney from the United States, Adlan Cruz from Puetorico, Da'dra Great house from United States , Onyeka Onwenu, Ayo Vincent from Nigeria and the phenomenal Gosgem Choir.​
Organised by GosGem concepts this event is to remind people of the true essence of Christmas beyond all of the festivities that comes with the season.
It is also a good time for friends and families to unite in gratitude to God for a fruitful year.
Sinach and Friends will hold on Sunday, December 12, 2021 at the Monarch Event Centre Lekki.