The comedian says he came out of the badly damaged car unscratched.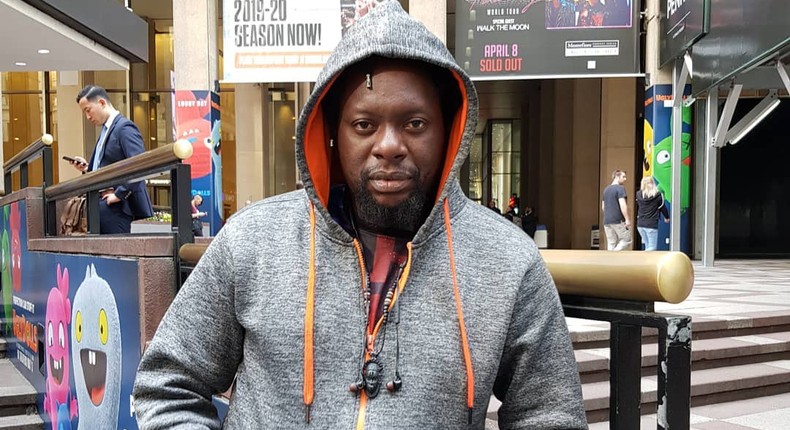 Comedian, Klint Da Drunk is presently thanking his lucky stars after surviving a life-threatening accident. [Instagram/KlintDaDrunk]
Nigerian comedian Klint Da Drunk has been involved in a ghastly car accident.
The comedian took to his Instagram page on Thursday, November 25, 2021, where he shared photos from the accident scene.
"Can't believe I was in this car! Lord God Almighty, I thank you for the gift of life. You saved me and brought me out without a single scratch. Lord, I thank you! #ithankyoulord # #saved," he captioned the photos.
This is the second in two years that the comedian will be surviving a car accident.
JOIN OUR PULSE COMMUNITY!
Our newsletter gives you access to a curated selection of the most important stories daily.
Welcome to the Pulse Community! We will now be sending you a daily newsletter on news, entertainment and more. Also join us across all of our other channels – we love to be connected!
Unblock notifications in browser settings.
Recommended articles
Recurring Grammy nominations highlight the growing influence of Nigerian music.
North Korean man who smuggled 'Squid Game' into the country to be sentenced to death
Actress Mary Njoku expresses disappointment at the choices women of this generation make
Johnny Drille announce dates for Johnny's Room Live concert in Lagos and Abuja
JOMIBERRY DROPS THE PERFECT SONG 'ORI MI' TO END THE YEAR & CHARGE INTO A BIGGER NEW YEAR
OAP Moet Abebe laments how single ladies are discriminated against while house hunting
THE BEATZ AWARDS 2021: Don Jazzy to honour winner with N1m at 6th edition of the event
'I need to be back home' – Kanye West rants about fixing marriage with Kim Kardashian
Comedian Klint Da Drunk involved in car accident