Christmas season is upon us, soon it will be Valentine or her birthday.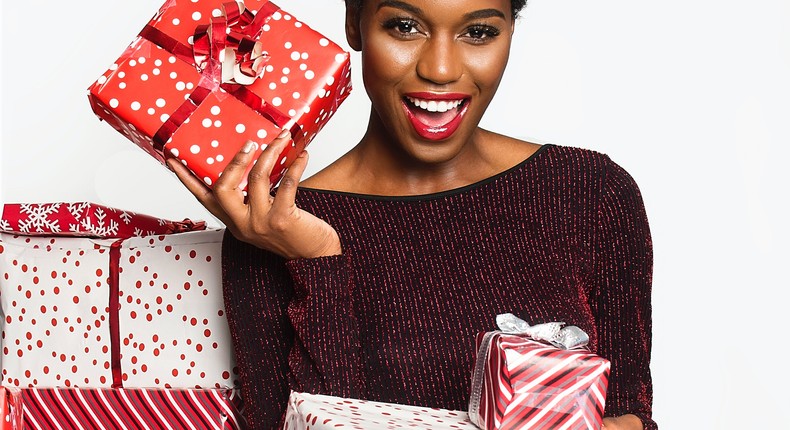 Gifts are the best time to show your woman you love and appreciate her.
Love languages are very important in knowing what your woman wants. These gifts fall into any of the five love languages.
Here are 10 things you can buy for your woman that would make her feel loved and important.
1. Skincare products and makeup
Skincare products fall between acts of service and gifts.
Skincare is not cheap care and makeup costs a lot of money. It is very expensive to take care of your skin and buy your woman the coveted lotion, cleanser, serum and exfoliator she is eyeing but has been putting off purchasing.
Buying it is a sign that you think about her and you care.
Makeup is quite expensive too, ask your woman what type and brand of makeup she would love to use and buy it for her.
2. A baecation
Every woman loves a man who can plan a getaway for the two of them and plan it to the very last detail. It does not have to be elaborate or a trip to some country.
It could be a hotel or resort getaway in the same town. At the end of the day, it is quality time, and she would appreciate it.
3. A thoughtful gesture
This is an interesting one, but it all depends on what she wants. Maybe a chore she has been lazy about like painting her new apartment or visiting her sick grandma. This gift would qualify as an act of service.
4. Perfume
Scents linger and are registered into people's memory. Get her an enticing fragrance and she would be thanking you for years.
5. Hair products
This is mostly for the natural hair sisters. Get her a nice conditioner, shampoo, leave-in conditioner, hair oil, and whatever hair product that she desires
6. Luxury shoes and bags
Luxury shoes and bags cost from N200,000 to N1,000,000. Buying her that Versace, Prada, Louis Vuitton, and other luxury brands is always a good idea.
Additionally, they are like investments with a good resalable value.
7. Jewellery
Many popular Nigerian brands sell a lot of affordable diamonds and gold jewellery. Make it more special by adding an engraving or her initials on the jewellery.
8. Books
If your partner loves books, show affection by buying rare books or books she does not have yet but has been waiting to read or books from her favourite authors.
It is more special when autographed by the author but you do not need to put yourself under that pressure.
9. Lingerie
A lingerie is a sexy piece of underwear women wear. Just be sure to buy a beautiful one that your wife or girlfriend feels comfortable in.
10. Wigs
Wigs are very expensive. Make your girlfriend or wife happy by buying her a luscious wig. Ask her friends or sisters where she would love to get a good wig from so you do not get cheated.
If you are buying wigs online, book for it a month in advance as online vendors are slow.
Package any of this in a new box, with flowers and a note and you will be the boyfriend or husband of the year.